Bronchitis sounds alarming, isn't it? Well, it is alarming, but with the right solution, it can be treated. So calm down.
First, what is this frightening respiratory disease and what should we know about it?
Bronchitis is an inflammation of your bronchial tubes' lining, which transmits air to and from your lungs. Bronchitis can be chronic or acute, and the type of bronchitis you have will let you know how long the symptoms will last.
So, what are the symptoms?
For either acute or chronic bronchitis, symptoms may include:
Cough
Production of mucus, which can be clear in color, white, yellowish-gray, or green. Rarely, it may be streaked with blood
Chest discomfort
Fatigue
Slight fever and chills
Shortness of breath
Rapid breathing
Acute bronchitis usually lasts between 10 to 14 days, but you may experience the symptoms for up to three weeks in some cases. It can also be brought about as the result of another illness like the flu or common cold. And it can result from allergies too.
On the other hand, chronic bronchitis is a long-lasting form of chronic obstructive pulmonary disease (COPD). If you have this type of bronchitis, you may experience the symptoms for at least three months, and subsequent episodes of this disease can come and go for two or more years following your recovery from the initial episode.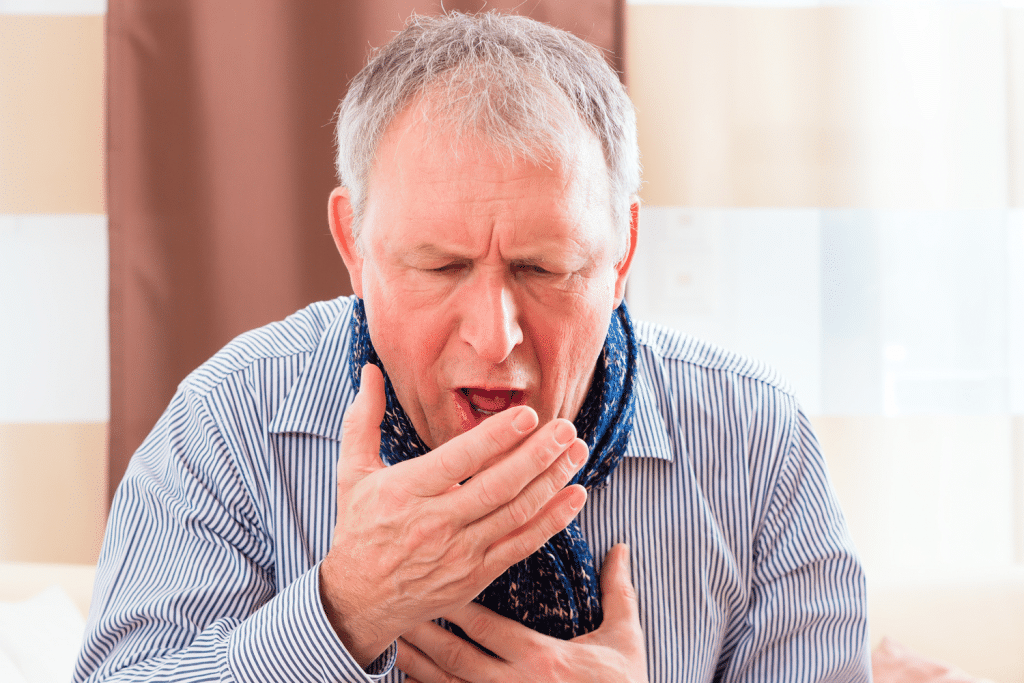 Did you know that acute bronchitis is one of the most common respiratory illnesses? Many people have this disease especially during cold and flu season due to its contagious nature. While chronic bronchitis is most commonly caused by smoking cigarettes and it is not spread by skin-to-skin contact.
People of any age can have acute bronchitis, but it is not common in infants. Older adults may have more severe symptoms over a longer duration of time. They may also be at a higher risk of complications like pneumonia.
Don't be stressed, you can treat bronchitis at home!
The good news is, many home remedies may help alleviate the symptoms of bronchitis. It is best to:
Get plenty of sleep.
Drink plenty of water, tea, and chicken soup.
Use a humidifier to help break up the mucus.
Quit smoking cigarettes and avoid exposure to secondhand smoke.
Try herbal supplements like ginger or garlic to soothe the symptoms.
Take a lung supplement that is meant to alleviate irritation in the bronchial airways and promote healing.
It is best to choose a healthy and natural lung supplement to support your medications when you have a respiratory illness like bronchitis. Still no idea which product to try? Lignosus got your back!
This delicious and nutritious powdered health supplement is meant to strengthen and improve lung functions and boost the immune system as well as promote vitality. Experience the power of Tiger Milk Mushroom today.