Nature's Gift for Healthy Lungs
Did you know that over half a billion people worldwide suffer from respiratory diseases?
At Lignosus, we believe that every breath counts and we're here to help you breathe easier the NATURAL WAY.
We offer a pure organic plant-based lung supplement that is the world's leading natural solution.
Whether you're struggling with shortness of breath, difficulty breathing, chronic cough with phlegm, airway irritation, respiratory allergies, asthma, COPD, bronchitis, or any other respiratory symptom, we're here to help.
Our supplement is guided by science and powered by nature.
Lignosus addresses the symptoms and root causes of respiratory allergies, while other lung supplements don't.
That's what makes us unique and effective.
We've helped hundreds of thousands of people worldwide – and counting – in Asia, Europe, the USA, Australia, New Zealand, Canada, and many more regions.
We're honored to have played a part in improving the quality of life of so many respiratory sufferers.
Most-Trusted Natural Lung Supplement
People trust Lignosus simply because it works.
We've done the research so you don't have to.
We offer the world's leading natural lung supplement, support, and customer service that no other company does.
We understand that having respiratory problems can be a lonely journey, which is why we're committed to being here for you every step of the way.
Don't let respiratory diseases hold you back from living your best life.
Try Lignosus today and experience the difference for yourself!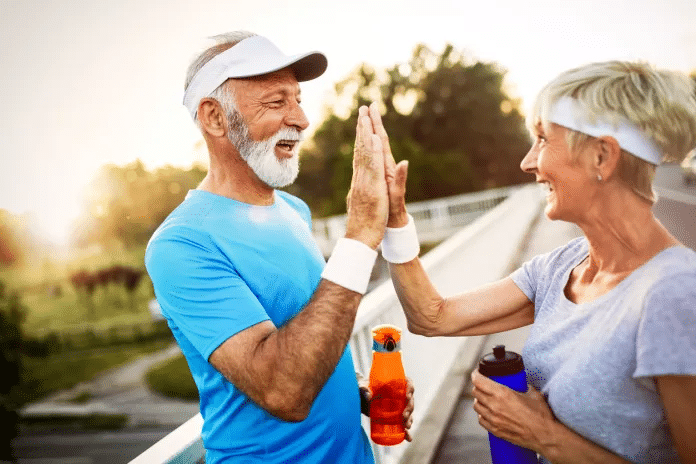 7 Reasons to Try Lignosus Today!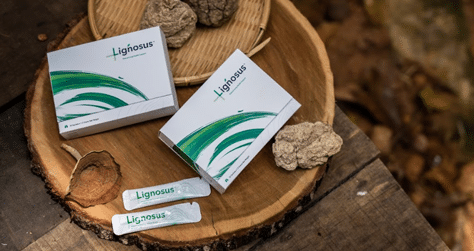 Lignosus is free from pesticides, fertilizers, chemical additives, heavy metals, alpha toxin, and microbial contamination.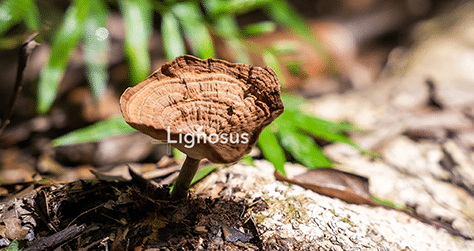 2. Uses only organic tiger milk mushroom
Lignosus uses only organic tiger milk mushroom from a certified farm, delivering nature's goodness to you.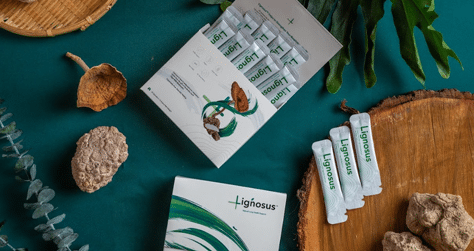 Each sachet of Lignosus contains 500mg of organic tiger milk mushroom, which delivers the best results.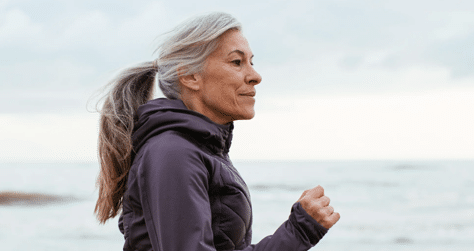 4. Addresses respiratory symptoms and root causes
Lignosus stands out from other lung supplements due to its unique ability to block the proteins that cause hypersensitivity in the respiratory tract.
By doing so, Lignosus minimizes airway irritation and enhances overall lung function, addressing both respiratory symptoms and root causes while other lung supplement can't.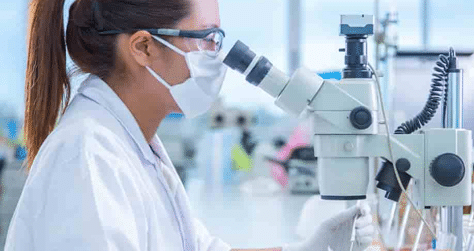 Lignosus is supported by published clinical studies that demonstrate its effectiveness.
Feel free to read the clinical study here.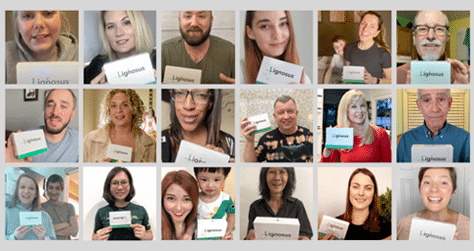 6. Real people, real results
Lignosus are sold to over 50 countries.
Over 300,000 people worldwide – and counting- have used Lignosus to achieve stronger respiratory health.
Feel free to read testimonials from our verified customers on the review page.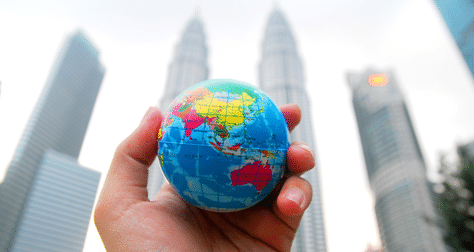 7. Globally recognized production standard
Lignosus uses ONLY organic tiger milk mushroom grown and manufactured in an environment that is GMP, HACCP, Halal, and Organic certified.