"This product has changed my life!
At last, my asthma symptoms improved after trying Lignosus.
I struggled with asthma with non-stop coughing, shortness of breath, and a lot of chest pain.
Thankfully, Lignosus got my asthma under control!"
Jessie, Age 29, United States
Asthma is the most common chronic disease worldwide.
Studies showed that more than 339 million people globally are living with asthma.
It is a common respiratory disease that can make it hard for a person to breathe.
Although there is still no cure for asthma, people with the condition can still live healthily and have active lives if their asthma is under control.
Now you can keep your asthma under control with one simple solution!
A great example would be our girl, Jessie, from the United States.
Jessie has suffered from asthma since she was very young.
Her symptoms get worse during winter or when she travels a lot or in an air-conditioned room for a long amount of time.
Cold, dry air is a common asthma trigger.
"I would have really bad coughing fits that would make me feel as if I can't breathe properly. I would have shortness of breath and a lot of chest pain."
The airways can become inflamed and narrowed when the temperature goes down and can cause bad flare-ups.
This is a common issue for anyone who is suffering from this chronic disease.
Jessie discovered Lignosus Organic Tiger Milk Mushroom and based on the positive reviews she has read from people who tried the product, she decided to try it.
"My asthma symptoms have decreased. I can breathe so much better.
I feel as if my immunity is stronger and I have so much energy."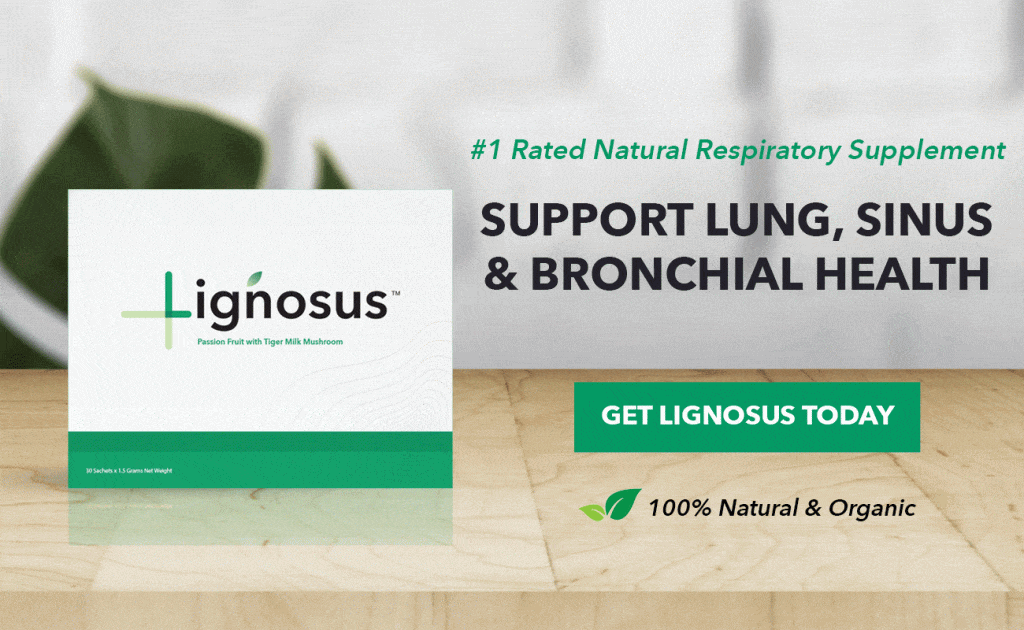 Introducing Lignosus Organic Tiger Milk Mushroom
Lignosus Organic Tiger Milk Mushroom is no ordinary supplement.
It is a natural herbal supplement which supports healthy respiratory through the 100% organic hidden gem from tropical forest ⁠— Lignosus rhinocerus (Common name: Tiger Milk Mushroom).
Tiger Milk Mushroom is a medicinal mushroom that has 400 years of respiratory healing history.
It has been clinically studied to have 6 healing properties that can help to open airways, soothe respiratory inflammation, balance mucus level, and improve the respiratory process.
Lignosus helps to:
Support Lungs, Sinus & Bronchial Health

Relieve Cough & Phlegm

Cleanse & Detox Lungs

Improve Breathing

Defense Against Colds & Respiratory Infection

Strengthen Respiratory Immunity

Open Airways

Relieve Asthma Symptoms

Relieve Nasal Congestion

Improve Respiratory Allergies

Healthy Mucus Production
And the best part? It's 100% natural & organic!
"This product is 100% organic, which is natural and safe to take and really important to me."
Yes, Lignosus is all-natural & organic as we believe in this: Organically Pure, Naturally Healing.
Which means there's less risk of long term health complications 🙂
This makes it safe, effective, and great for taking it for the long term!
Who needs Lignosus?
Lignosus works for anyone who is looking to strengthen their respiratory health and improve lung functions.
Especially, if they have the following conditions..
Asthma

Bronchitis

Sinusitis

Snoring

COPD

Fatigue

Cough & phlegm

Smoker's cough

Respiratory allergies

Weak lung function

Nasal & chest congestion